Videos
Lab-as-Code: our approach for (finally) creating a complete digital twin of your lab.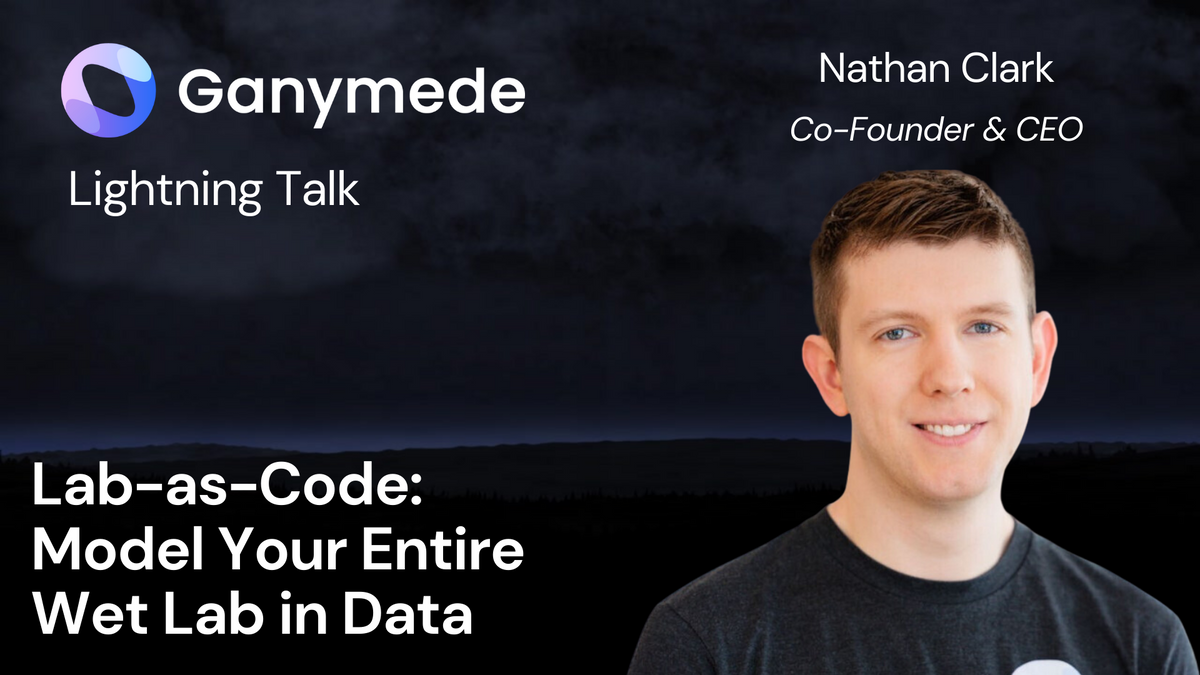 Automation and lab data connectivity are creating haves and have-nots in the biotech space. There are no guides for how to assemble the right data infrastructure nor how to invest your resources in data technologies. So far, the closest we've gotten as an industry to a "guide" is a rough map of the tech x biotech landscape (thanks a16z!). Modern biotechs often have significant bioinformatics firepower, but neglect their wet lab operations or focus solely on robotic workcells. There's intense interest in leveraging AI/ML for drug discovery (and beyond), but a lack of the structured data sets from the lab required to derive much value from such powerful models.
Customization is critical to modern biology - what if we could apply it not just to design new therapeutics, but also to build the right infrastructure that unlocks the full potential of your lab data?
Watch our co-founder Nathan Clark introduce Ganymede's novel Lab-as-Code approach at this year's SynBioBeta conference. Scientists can now structure all of their lab data, and leverage automation for their data handling by connecting wet lab assays with ELNs, LIMS, and analytical software. Nathan also discusses learnings from some of the hands-on work we've done with companies at the bleeding edge of R&D data innovation.
Want to learn what we can do for you and your lab?