Videos
Automating flow cytometry analysis with Ganymede's new Virtualization product.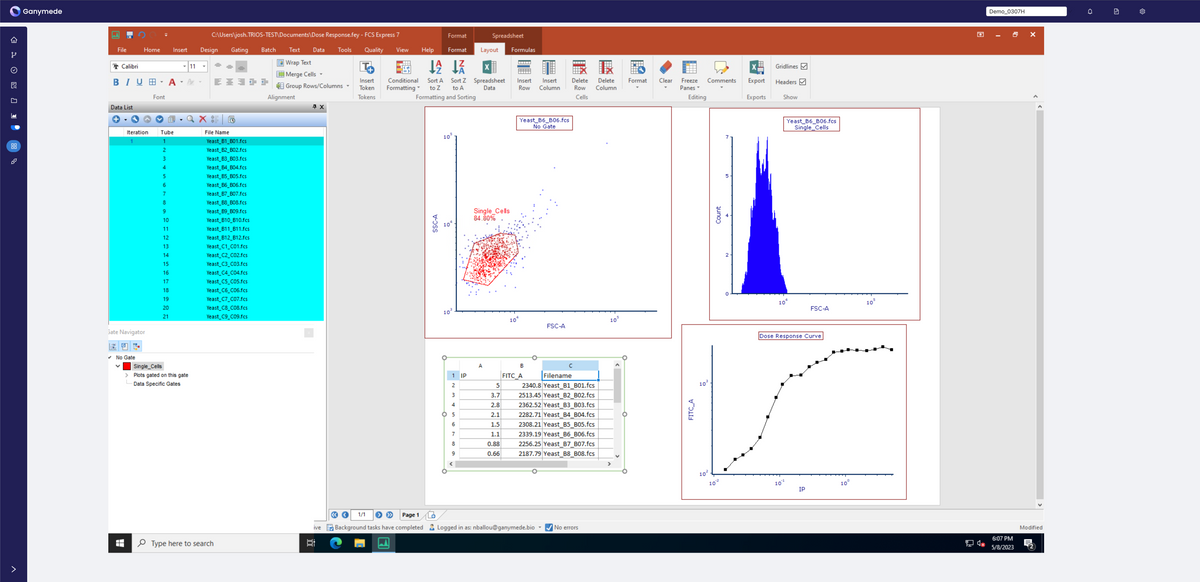 Last week, we publicly launched our milestone Automated Analysis and Virtualization products. To mark the occasion, we hosted a live webinar to demo how the new products can be used to enable fully cloud native and automated flow cytometry data analysis. Thank you to all of our attendees for making the event such a success. If you missed it, you can now watch the recorded video below.
In the webinar video, you'll learn how Ganymede users will now have the flexibility to integrate into their workflows either fully automated end-to-end analysis on their data sets, or have a virtual human-in-the-loop, all captured in one harmonized data layer.
Ganymede's new data products allow you to:
Implement FAIR principles on ALL of your lab data, enabling analysis anywhere, anytime, of any kind, by anyone on your team.
Leverage automation to take care of repetitive data processing steps, allowing you to jump right into interpreting the data and gaining new insights.
Virtualize manual analysis so that you can keep using your favorite scientific software tools and SOPs, all while streamlining your data management.
Introduce machine learning in relevant ways to optimize your processes, easily detect errors, and push the boundaries of your analytical capabilities.
In the case of flow cytometry, we show you how you can easily introduce automated gating to streamline your high throughput screens. Given how important it is for scientists to be in the loop in setting up the proper gates and interpreting the flow data, we also show how you can use virtualization to run apps like FlowJo and FCS Express for manual analysis, all entirely within the Ganymede cloud. Once you're done with the analysis, the results can get automatically published into your endpoint of choice, which can be an ELN, LIMS, Excel spreadsheet, or even Powerpoint.
Highlights
Identifying bottlenecks in scientists' bandwidth [2:15]
Creating 10X scientists with a modern data cloud and our new products [4:05]
Introducing Virtualization [6:20]
Ganymede for flow cytometry [8:40]
Demo of our new products [10:50]
High throughput screening - another use case for Virtualization [20:35]
A roadmap for integrating these new products [24:45]
Technical details and FAQs [29:20]
Live Q&A session [31:10]
Reach out to us! [37:10]
Together, the combination of the new Automated Analysis and Virtualization products achieves the ideal harmony of human and machine: scientists can leverage automation to skip mundane data entry and repetitive analysis that slow them down, yet maintain human involvement at essential steps through virtualization.
Liked the webinar? Interested in learning more? Follow us on social media (including LinkedIn and Twitter) and subscribe to our newsletter to stay updated on all our upcoming webinars.
Questions? Reach out to us directly via our site. See you at the next one!