Product Demos
Your favorite scientific analysis. Entirely in the cloud.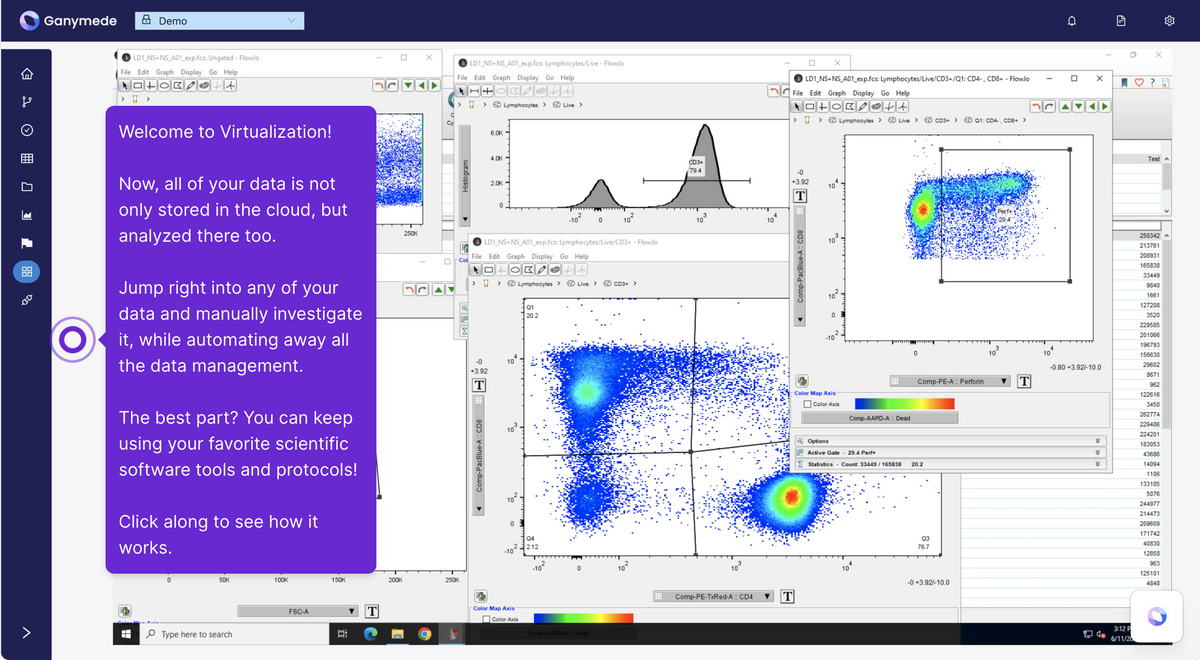 At Ganymede, our core focus is on creating 10X scientists. We use our expertise in cloud infrastructure to give you and your team data superpowers. Automation has historically been transformational for scaling up experiments. Think advanced robotics, liquid handlers, and workcells. But, when it comes to analyzing that data, there aren't any comprehensive solutions that enable scientists to:
1)  Get their hands dirty in interpreting their data with their favorite software;
2) Maintain data integrity and compliance, and;
3) Do so in an efficient, easily scalable way.
Until now. With Virtualization, we've figured out a way to leverage automation for analysis, while simultaneously putting scientists-in-the-loop. Virtualization enables you to utilize your first-hand experimental knowledge in analyzing your data the way you want, while we automate all the tedious and error prone data management. That includes everything from uploading all of your instrument files into the cloud upstream of analysis, to automating data entry into your ELN or LIMS at the end of each workflow.

Curious? We've put together an interactive demo for you to see step-by-step how Virtualization works. If video is more your thing, here's a link to our recent webinar launching Virtualization.