Videos
Our first live webinar is now available online!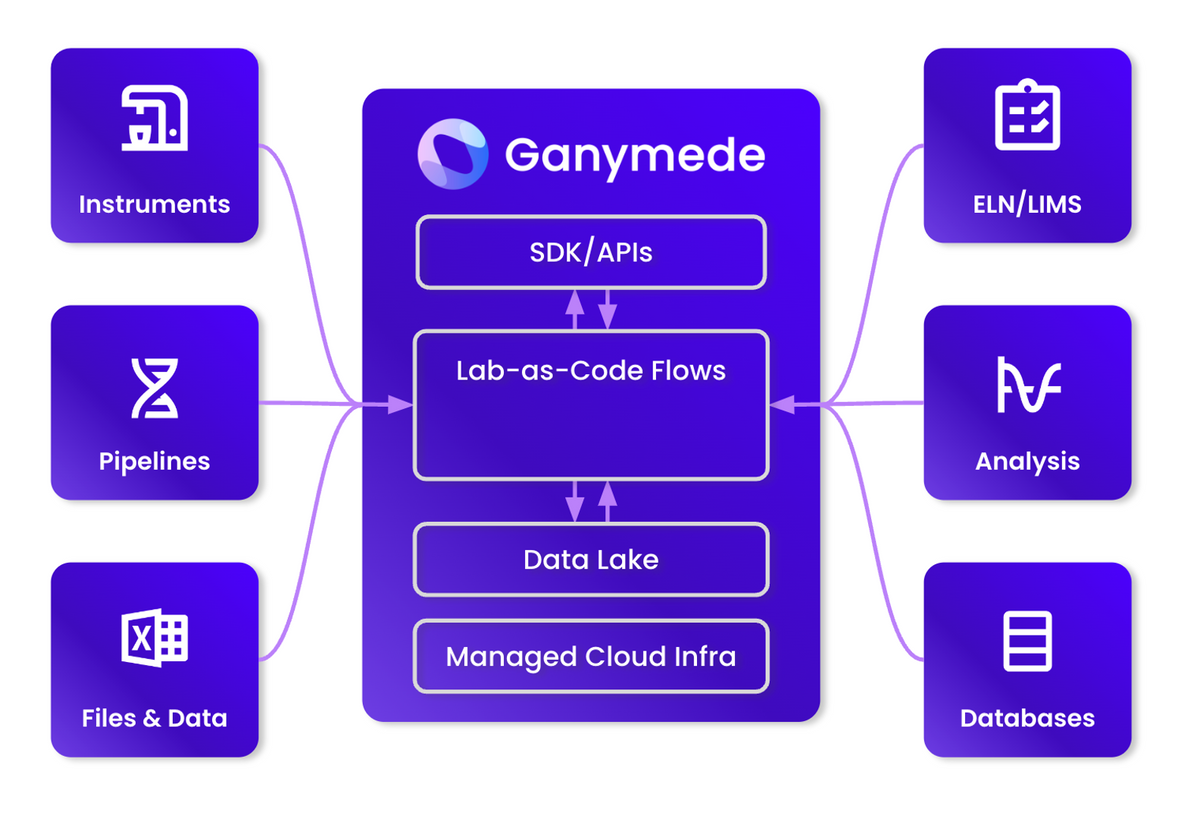 Last week, we publicly launched our highly-anticipated cloud data platform. To mark the occasion, we hosted our first live webinar. Thank you to all of our attendees for making the event such a success!
If you missed it, you can now watch the recorded video below. We were really encouraged to see so many insightful questions, which you can find at the end of the recording during the live Q&A session.
The webinar video covers all of the core features of Ganymede, and how it can help you and your team make smarter, data-driven decisions in the lab.
Ganymede's new data platform allows you to:
Centralize and structure all lab data in the cloud, enabling analysis anywhere, anytime, by anyone on your team.
Integrate all lab data in days, connecting any lab instrument with any app or pipeline, all in one simple low-code platform.
Automate lab data management, reducing the burden on busy researchers and maximizing the cost-efficiency of your lab operations.
Please Note: The video is a pretty large file and may take a few extra seconds to load. Can't wait? Click here to view it directly on Youtube.
Highlights
Presentation begins [2:45]
What is Science 4.0? [7:15]
Our approach to lab data [12:10]
Lab-as-Code, our core technology for automating lab data[14:40]
Demo of our key capabilities [22:15]
How to easily assemble data pipelines using Ganymede [29:35]
Our vision for a fully integrated lab [37:30]
Live Q&A session [43:00]
Reach out to us! [56:20]
Whether you're a wet lab scientist, automation engineer, or IT manager, the webinar will provide you with valuable insights into how to make the most out of your lab data and how to assemble the best tech stack.
But that's not all. We have more webinars planned for the future, focusing on various topics including different instrument integrations, new feature releases, guest speakers, and discussions about the ever-evolving landscape of lab data management.
Liked the webinar? Follow us on social media (including LinkedIn and Twitter) and subscribe to our newsletter to stay updated on all our upcoming webinars.
Questions? Reach out to us directly via our site. See you at the next one!